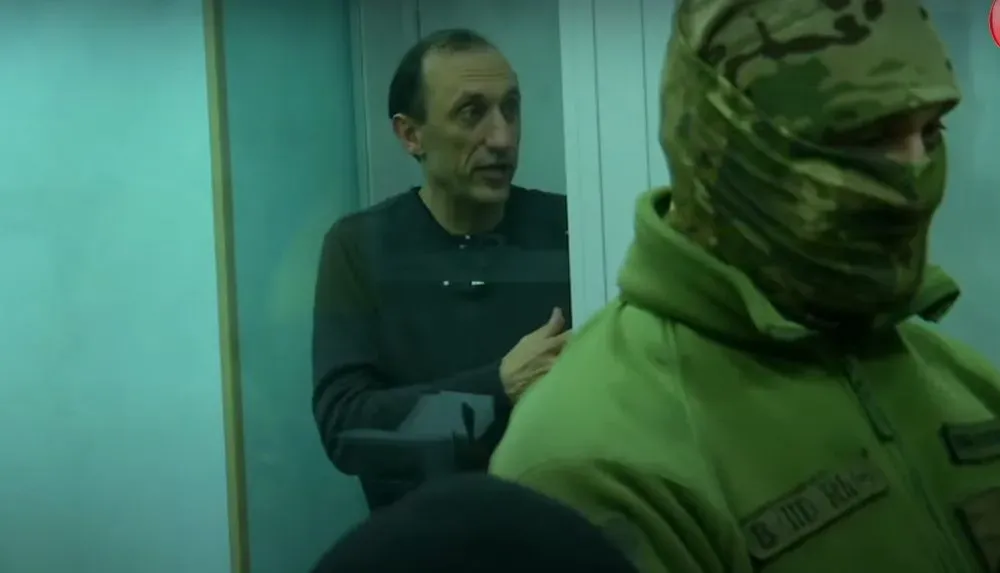 Chervinsky case: three appeals of lawyers to be considered in court
The Kyiv Court of Appeal is holding a hearing in the case of former DIU intelligence officer Colonel Roman Chervinsky. Three appeals of the defendant's lawyers are scheduled to be considered
Today, the Kyiv Court of Appeal is holding a hearing in the case of Colonel Roman Chervinsky, a former intelligence officer of the Defense Intelligence of Ukraine. It is scheduled to consider three appeals from the defendant's lawyers. UNN reports this with reference to the broadcast from the courtroom.
Read more
Chervinsky's lawyers filed three appeals at once. Two of them concerned appeals against the rulings of the Shevchenkivskyi District Court on a preventive measure - detention. And another appeal was to cancel the suspicion. In addition, a motion was filed to disqualify the prosecutors. Many people who support Roman Chervinsky gathered at the court.
The hearing was supposed to start at 14:50, but the defendant was brought to the courtroom only at about 17:00. The hearing of the appeal itself began at about 17:20. However, the appeal hearing has not yet begun.
The only decision of the court so far is the refusal to satisfy the motion of the former intelligence officer's defense counsel to disqualify prosecutors.
The panel of judges ruled. To dismiss the defense counsel's application ... to recuse the statements he made to the prosecutors .... The decision of the Court of Appeal is not subject to appeal.
After the announcement of the court's decision, the audience began to shout "Shame" loudly. As a result, the panel of judges left the room for several minutes.
When they returned and continued the hearing, where three more appeals were to be considered, Roman Chervinsky's lawyer, Viktor Vasylyuk, said that the judges had not made an independent decision.
You have already considered my application for the disqualification of prosecutors today. You considered it with bias.
The judges have now retired to the deliberation room to reconsider this decision.
To recap.
On April 24, the SBU detained the former acting commander of one of the Special Operation Forces units, Roman Chervinsky. He is accused of having arbitrarily decided to conduct a special operation to seize a Russian Air Force aircraft together with his accomplices. To do this, they entered into negotiations with Russian pilots, one of whom agreed to go over to the side of Ukraine.
However, as a result, the enemy received information about the deployment of personnel of the Ukrainian Air Force and Ukrainian aircraft at the Kanatove airfield. This allowed the Russian Armed Forces to shell the Kanatove airfield in the Kirovohrad region.
However, Roman Chervinsky in his comments to the media claims that the operation was coordinated by the Ukrainian special services.
SEE ALSO: Ukrainian military officer coordinated attack on Nord Stream pipeline - The Washington Post
News by theme