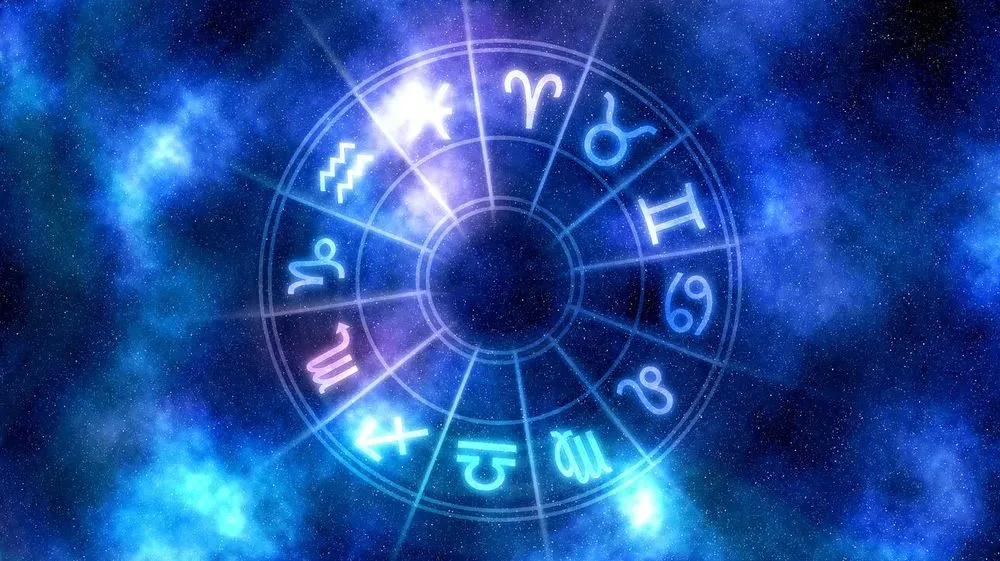 Week of Opportunities: astrological forecast for the week from November 20 to 26
The Moon will be waxing this week
This week will open up Many new opportunities and will give a chance to realize, conceived earlier. Professional astrologer Kseniia Bazilenko especially for readers UNN told us what the stars have prepared for us for the week of November 20-26. week from November 20 to 26.
"This week the moon will be waxing and waning, and planetary tension in the second half of the week. "slowly subside, especially as the Sun and Mars leave Scorpio and and enter Sagittarius. We'll feel an immediate moral relief, a desire to set goals and achieve goals. to set goals and achieve them. Do not miss this chance," - said the astrologer.
But unfortunately, in the Ukraine horoscope, the week will be quite stressful.
"It is connected with the fact that the transiting Sun and Mars conjunction will create a tauquadrate with Saturn and the natal Sun in our country's horoscope. This will relate to acute situations involving the government. There may also be an escalation of the military situation. It's worth taking the anxiety seriously," according to the astrologer.
Aries
This week will bring you a lot of new opportunities. It is now that you should realize your plans. By the end of the week unexpected trips abroad, meetings with foreigners and successful work with them. with them. In the financial sphere everything is good enough.
The difficulties, however, you'll have trouble concentrating and paying attention. Or things could go not according to plan. Relax and do things in a loose way. Just go for it and you're bound to succeed.
Taurus
This week will bring you great activity and positive results in all your actions. Put your plans into action. You may even take some risks. Long trips and travels are possible. Difficulties may arise only because of delayed documents.
Gemini
This week you'll be will be fully immersed in business and work. This is the time when you may be attracted interesting business partners. There will be excellent opportunities in dealing with legal matters. You may also have many pleasant moments in marriage. But don't overload yourself too much - try to find time to relax.
Cancer
It's time to work actively. Make the most of this period to realize all your plans. The most important for you now will be the fulfillment of your duty, both at work and at home. You will get support from your business partners or spouse. Take time for your health, be wary of colds.
Leo
It's a good week to actively pursue your plans, to actively pursue all your plans. At work, new and interesting and your bosses will be favorable to you. But don't forget about rest. Also pay more attention to your children. Things will turn out well in love relationships, there will be interesting acquaintances.
Virgo
This week will bring you a lot of luck and promises to be very active. The first half of the week will be full of important meetings, negotiations and travel. And the second half of the week will be devoted to home and loved ones. You'll also be lucky in love. if you're looking for a relationship.
Libra
This week for you will be very active and successful in all your endeavors. But at the beginning of the week, don't be in a hurry to make important financial decisions at the beginning of the week. In the the second half of the week you will have very interesting meetings and acquaintances, possible business trips. But, everything will not go according to plan, and you just trust the situation and everything will work out in the best way for you.
Scorpio
It's this week that you can finally relax you'll finally be able to relax and take care of all your issues, which should go quite well, especially financially. Towards the end of the week. there could be some very interesting and important meetings that will go well for you. It is a good time to buy a car.
Sagittarius
It's from this week that the Sun will enter Sagittarius and you will have more energy and strength. So now, be bold Act and actively put your plans into action. It is now that you can come up with interesting ideas and opportunities for their realization. It's also a good time for study.
Capricorn
A good active week, and you'll be full of energy. You can quietly go about all your business. But you should also devote more time to your inner world. Try to to understand yourself and your inner feelings. By the end of the week, expect good luck with your finances.
Aquarius
You're in a very active and very prosperous period for the realization of all new projects, plans and ideas. It is now that you can find your like-minded people and good friends who can support you in your new projects. You will also feel confidence, which will will help you to be active and motivated throughout the week.
Pisces
This week will bring you many exciting and new opportunities. You'll also come up with some good ideas that you need to put into action right now. There will be great opportunities. But you must remember that in order to achieve great you're going to have to work hard to get great results
News by theme