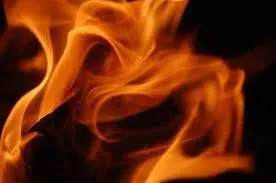 In Kiev, a large-scale fire broke out at the market
A large-scale fire broke out in the capital's Dnipro market. Firefighters are working at the scene
In the capital's market Dnipro broke out a large-scale fire, reports UNN with reference to the message Telegram channels.
"Strong fire in the market Dnipro. a column of smoke rises into the sky, close the windows of those who live nearby", the message reads.
Add
Dnipro market is located on the capital's Borshchagovka. Two rescue teams are on the spot.
News by theme